Engraved Bullet Bottle Opener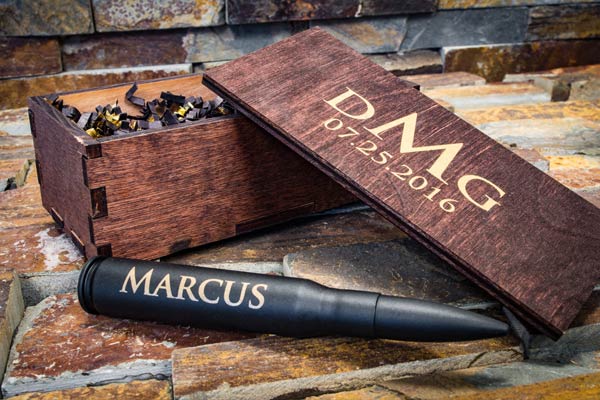 Looking for the perfect gifts for your best man, groomsmen, and father of the bride? Then these unique bottle openers make a bold statement.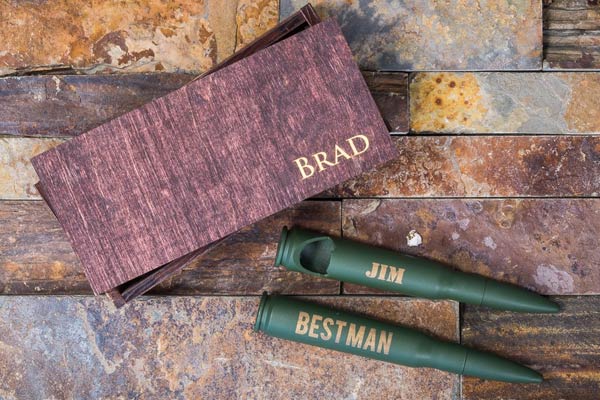 Constructed of .50 Caliber BMG rounds that have been actually fired by the US military. these .50 Caliber bullet bottle openers will shoot the top off any drink.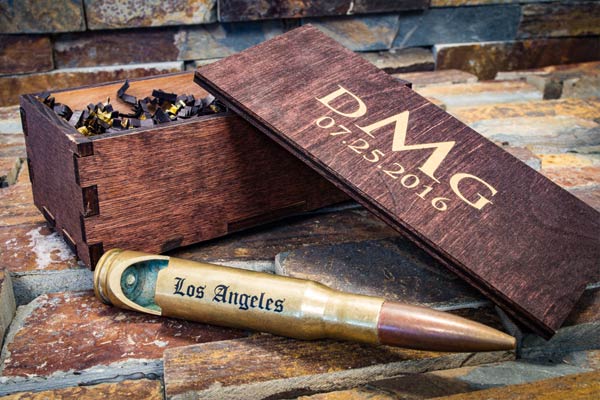 Each is 100% made & engraved in the USA from thick, heavy brass that the military uses to pierce through thick armor. These aren't imported, or replicas, these are up-cycled and fitted with a new round. A portion of the sales from each bullet bottle opener is donated to charities benefiting US Veterans.
$19.99+