Bobby the Anti-Theft Backpack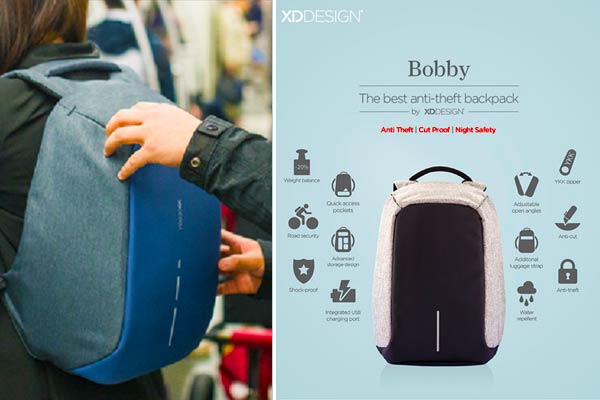 Every day nearly half of million pick-pocket incidents occur worldwide. With Bobby the anti-theft backpack never worry about this happening to you.
Besides being the safest backpack it's also loaded with features such as: illuminating safety strips and luggage strap, water repellent fabric, weight balance, an integrated USB charging port.